40 Seat Boats ~ St Magdalene & St Michael. Two superb cruise boats with qualified skipper and crew.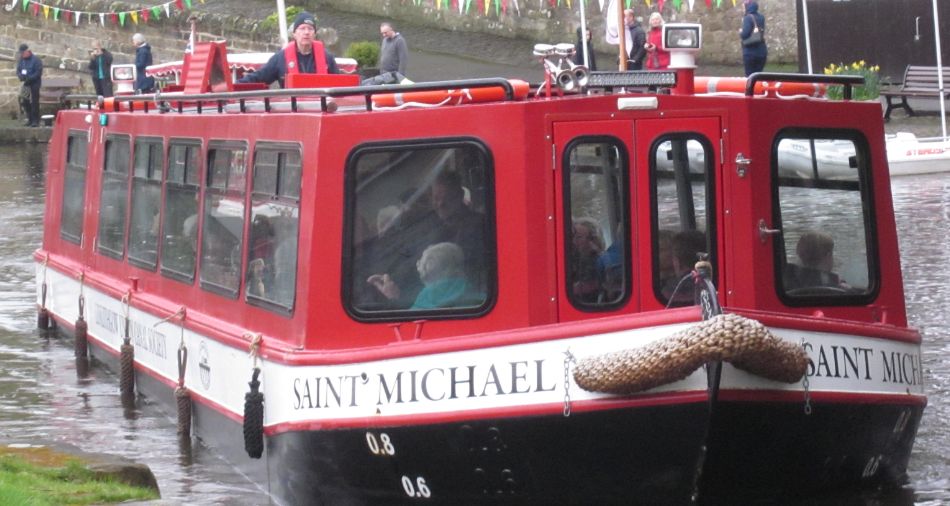 LUCS operate two 40 seater boats ~ St Magdalene & St Michael.
The quick information panel shown gives prices for typical charter trips when you select a date, but feel free to "create your own event" for your charter. You can hire the boats by the hour.
Please note at weekends during our operating season we can only offer morning or evening charters.
We welcome passengers with restricted mobility who, before booking are asked to read the guidance at www.lucs.org.uk/mobility-access
Unfortunately, due to operational reasons it is not possible to specify which boat you will be allocated for your charter, but LUCS will ensure you are provided with the most appropriate available boat for your chosen date and cruise.
If you have specific requirements, please contact our booking secretary at bookings@lucs.org.uk, and we will see if we can help you.
Costs of specific trips, with indicative times, are :
£250 Avon Aqueduct – 2 ½ hours
£270 Park Bistro Water Taxi – 40 minutes each way, boat waits while you eat
£340 Bridge 49 Bistro – 1 hour each way, boat waits while you eat
£550 Falkirk Wheel - 9 hours